This release includes agent management and its related permission settings.
Searching for Agents in your Agents List
This Search function allows you to locate agents more efficiently, this is especially helpful when you have dozens of agents in your account. You can enter an agent's name or email address, then click on the Search icon to locate the agent.
Set up Identical Display Names for your Agents
An agent's Display Name will be the name displayed to visitors during a chat. It is now possible for multiple agents to set their Display Name to the same one. You can even set up a unified Display Name for all your site agents.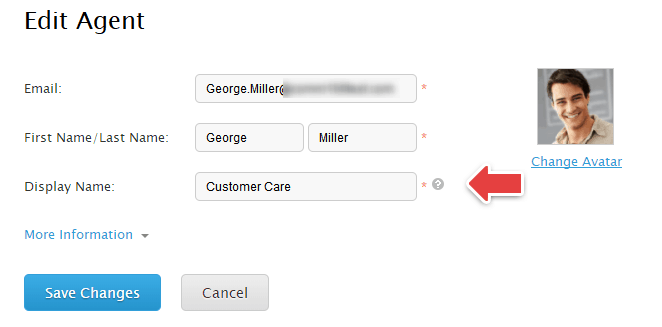 Permission Settings for Agents to Manage their Own Profiles
Prior to this release, an agent that did not have permission to manage other agent's profiles still had the ability to update their own. We have added a Manage My Profile menu option as part of the individual agent permissions that allows you to disable an agent's ability to manage their own profile. This is helpful if your site has strict access control.
Bug Fix
Fixed an issue where some agents on our free plan could not change their password in the agent list.