AI Chatbot
If you're looking to automate your common and time-consuming queries without compromising service quality, you need Comm100 AI Chatbot. Powered by natural language processing (NLP), this chatbot software provides intelligent, 24/7 support that lets you increase support capacity without growing your team size. You'll wonder how you ever lived without it.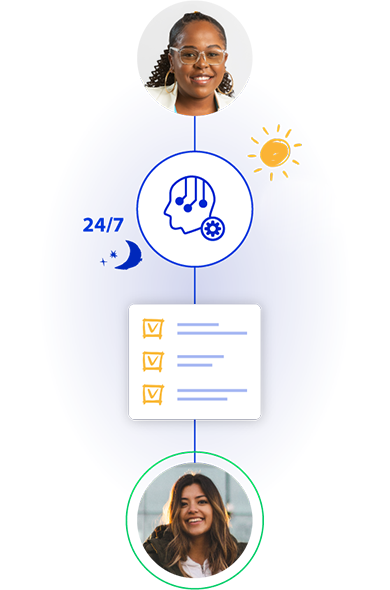 Task Bot
Task Bots are simple to build chatbots with no coding or technical expertise required. They help you automate FAQs, book meetings, and capture contact information so your agents can focus on more important tasks at hand. And did we mention they let you deliver 24/7 support to increase engagement too?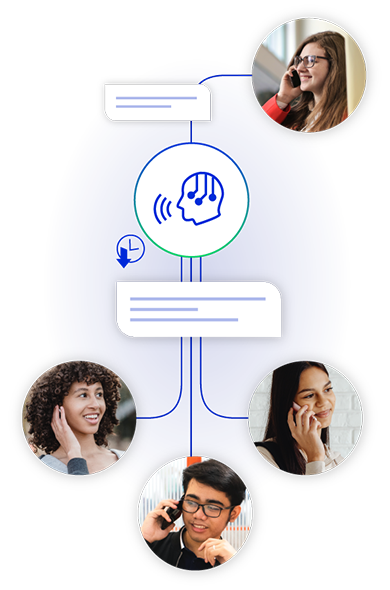 Voice Bot
Powered by AI and natural language (NLP), Voice Bot communicates with customers via speech through your digital voice and telephony channels. With this customer service chatbot at hand, call volumes and wait times will drop, and customer satisfaction will fly high. Give your customers the fast, 24/7 support they expect.