Artificial Intelligence, Natural Language Processing, and Machine Learning.
The chatter around chatbots makes them seem daunting, time-consuming, and expensive. The reality is that your business could start realizing considerable ROI from chatbots, and you don't need a dedicated team of software engineers to do it.
Watch the full recording below as Cale Shapera, Comm100's resident chatbot expert, walks you through how to build a chatbot with no technical expertise – in less than 30 minutes! You will learn how to:
Program your bot to answer FAQs
Train your bot to escalate high value conversations to agents
Deploy a chatbot on your website.
Speaker: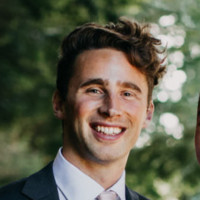 Cale Shapera, Manager - Applied AI
Cale Shapera is the Manager of Applied AI at Comm100. He uses his experience in web development, knowledge management, and technical writing to create cutting-edge AI chatbot solutions.